Swipe to the left
Fingerprinting At Home
GETTING STARTED
For many folks, fingerprinting is an intimidating part of the NFA process. In reality, it's exceptionally simple, easy, and quick. There's no need to make appointments, visit third party businesses, or take time away from your busy schedule in order to get it done. After you've done it once, Capitol Armory will keep the fingerprints on file and reprint as necessary. The seemingly cumbersome process takes less than 5 minutes and can be done at your home with a kit prepared by us.
You'll only need the below kit and a black ink pen.
At Home Fingerprint Kit

If you are transferring as an individual, we need one completed card from you. If you are transferring into a trust, corporation, or other legal entity we need one completed card for each responsible party in that entity.

FILLING OUT THE CARD
There are 15 required field at the top of the fingerprint card that must be completed. These are listed below. Specific codes for race, hair, and eye color can be found at the bottom of this post.
Name of person being printed
Signature of person printed
Residential address of person printed
Date
Reason fingerprinted (NFA Transfer is a great answer)
Citizenship
Social security number
Sex
Race
Height
Weight
Eyes
Hair
Date of birth
Place of birth
ROLLING YOUR PRINTS

There's no substitute for practice. We suggest taking your ink pad and just giving it a few tries of some printer paper, junk mail, or whatever is nearby you don't mind getting messy. For the bottom row, you'll do thumbs without rolling, as well as all 4 fingers on each hand. On the top two rows, you'll do rolled prints in the indicated boxes. The ATF isn't overly picky, so as long as it looks like something you've seen on your favorite true-crime show there shouldn't be any problems at all.


MAILING YOUR PRINTS AND THE FINAL STEPS

Once the card is filled out and prints are put on, you'll just need to drop them in the mail to us at the below address. If you have purchased the kit from us, return postage and packaging is already ready to go.
CAPITOL ARMORY
2000 Windy Ter #1A
Cedar Park, TX 78613
As always, if you have any further questions feel free to ask!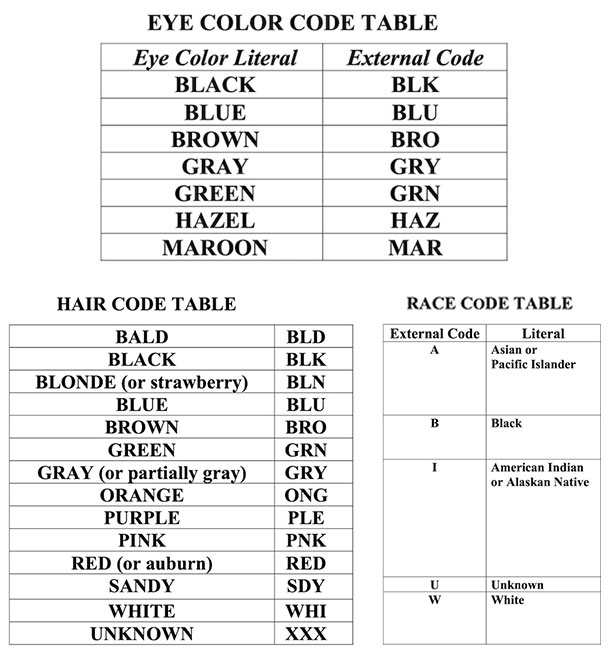 Helpful Reference Links

County Code List - https://www.capitolarmory.com/NonMage/docs/state_cntry2000.pdf
Hair Color Codes -https://www.capitolarmory.com/NonMage/docs/Fingerprint_Hair_Code_Table.jpg

Eye Color Codes - https://www.capitolarmory.com/NonMage/docs/Fingerprint_Eye_Color_Table.jpg
Race Codes - https://www.capitolarmory.com/NonMage/docs/Fingerprint_Race_Code_Table.jpg