Read More
LATEST BLOG POST
Made in Texas - Silencers and Regulations
Read the Details
PURCHASING MADE EASY
SIMPLE NEW PROCEDURES
1. Fingerprints at home
2. Photo submitted online
3. Sign electronically
View the Deal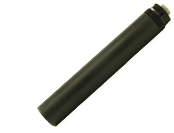 DEAL
OF THE MONTH
$100 OFF Liberty Mystic
Easily Achieve Suppression
Why purchase from Capitol Armory?
We have the necessary knowledge to support our customers - no other dealer can match that. In a niche market where service matters, we deliver strong! We are experts in managing the complicated NFA process and make the process painless with our proprietary software created to make NFA purchases easy for you.
Our online system features:

Simple, one page checkout that is safe and secure.

BATFE fees are automatically applied to your cart.

Secure document storage of your information: trust, fingerprints, data. Submit once and never submit for subsequent purchases!


Digital signatures for all parties (don't need to be present to sign) and the new ATF barcode.

Form 1 processing

We take the complexity out of the NFA process and back it with selection, competitive pricing and the service you expect.
Browse our products and you'll notice we carry most major NFA brands, including AAC, Daniel Defense, Dead Air, Energetic Armament, Gemtech, Griffin Armament, Liberty Suppressors, Noveske, Q, Rugged, SureFire, Sig Sauer, SilencerCo, and Thunder Beast.
About Capitol Armory
Capitol Armory is the nation's largest dealer specializing in NFA / Class 3 weapons, specifically suppressors. We are SilencerCo and Dead Air's largest retail and law enforcement / military dealer and offer the industry's best customer service, pricing and selection. We accomplish this with technology to make the complicated NFA process easy for the end consumer. Capitol Armory has been serving customers nationwide since 2009 and is based on the edge of Austin in Cedar Park, Texas.